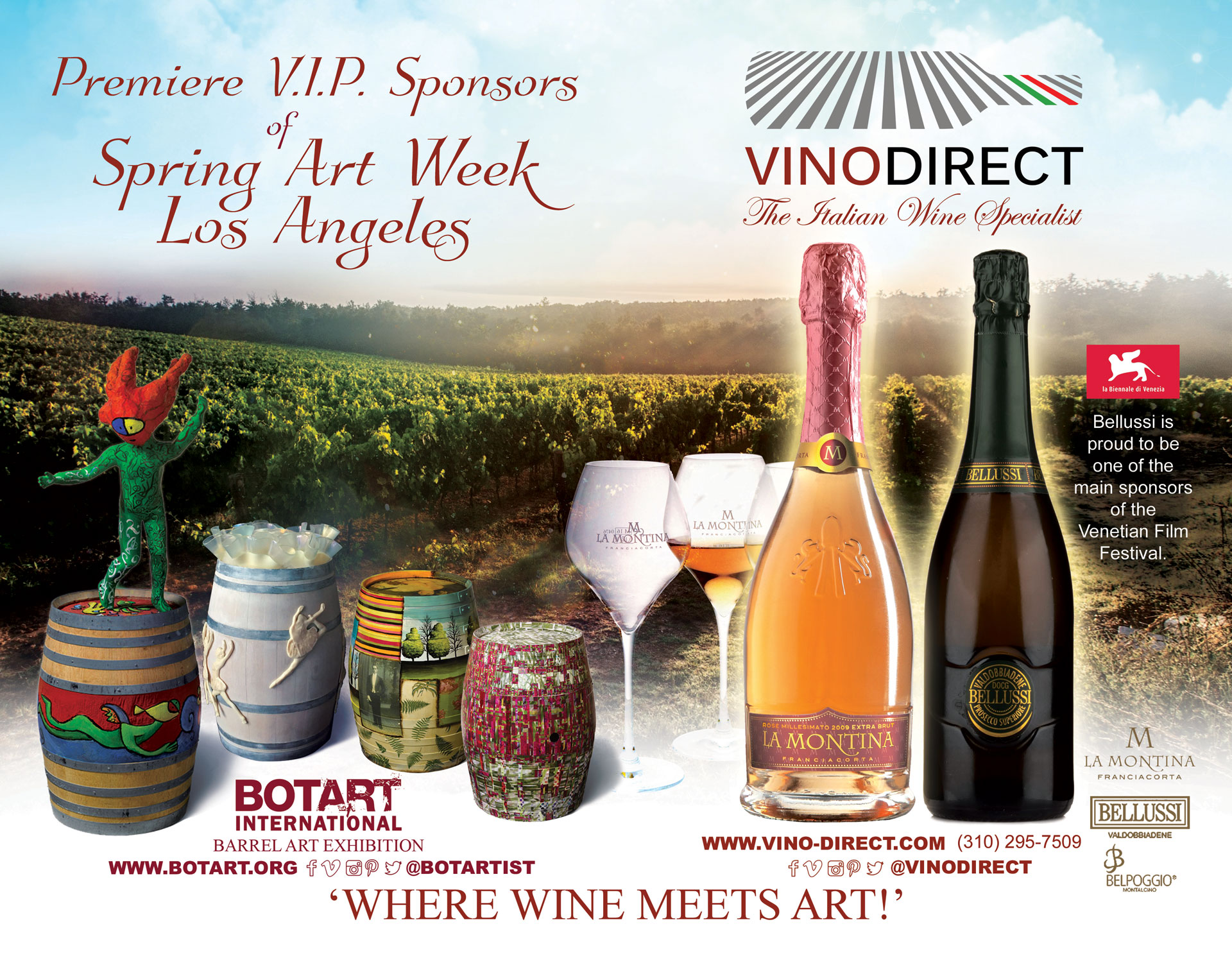 Botart International is working in collaboration with Vino Direct, an Italian wine distributor and specialist, as Sponsor's for SPRING ART WEEK – April 18-23, 2017.
Spring Art Week will be held at The Reef in Downtown Los Angeles this year and will feature three major art and photographic exhibitions including Photo Independent, the Los Angeles Festival of Photography and Expo Contemporary.  The events are geared towards photo and art enthusiasts of every ilk, from collectors to curators to photographers.  The festival will include a three day workshop taught by world renowned photographer Roger Ballen as well as a full roster of exciting events dedicated to art.
In Addition, Botart International will be featuring THREE NEW PHOTOGRAPHERS to decoupage their work to a free standing barrel artifact.  Contact us for details.
See video of of Karen Bystedt and her photographic barrel below.
Read More